Are you interested in a custom engraved iPhone 4, 4S, or 5 case, with artwork that you have made, or maybe that someone else has drawn up? Do you want a unique case with amazing artwork and the great qualities of bamboo?
If so, you should check out iGear's custom bamboo iphone cases for the iPhone 5, click here for the iPhone 4/4S custom case.
These custom engraved cases feature the following:
Compatible with the iPhone 4, 4S, and 5
Made from 100% raw bamboo
All ports and control areas cut and rounded
Interior lined with black velvet to help secure and protect your iPhone
Large artwork area (over 14 sq inches)
Prices start at $53.99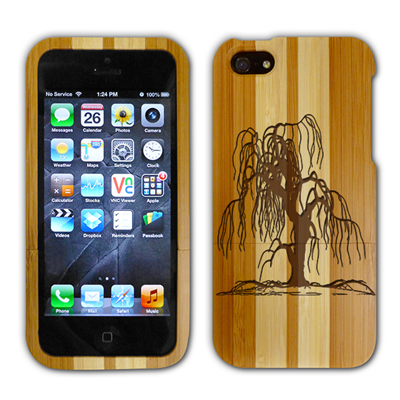 You can upload your own personalized artwork, or go out and find something that fits your needs. Using a black and white master file, iGear will engrave the bamboo case with your custom artwork.
In addition to allowing you to display whatever you want on your iPhone bamboo case, the cost is at least 30% less than other companies that provide similar services!
A personalized bamboo iphone case for your iPhone 4 or 5, or even your iPad can be a great way to make a unique and custom cover. Order your custom case today.